Dr. Cristi Bell-Huff
"To help a person create value for society, empathy is foundational."
"My dad had a big impact on my life," Cristi Bell-Huff says. "He was an attorney at the Securities and Exchange Commission. He liked to wear cowboy boots, got his pilot's license just for fun, and drove a red Karmann Ghia. He was so busy but would always take the time to talk with me. I treasure those times. I internalized these experiences and it's helped me a lot throughout my career, particularly being a woman in engineering. His unique way of thinking helped me decide I'm not going to change to fit a mold. I'll succeed in this field the way I am, because of who I am."
Bell-Huff was awarded an NSF grant for research involving the impact of story-driven learning and other pedagogies on the development of empathy in engineering students.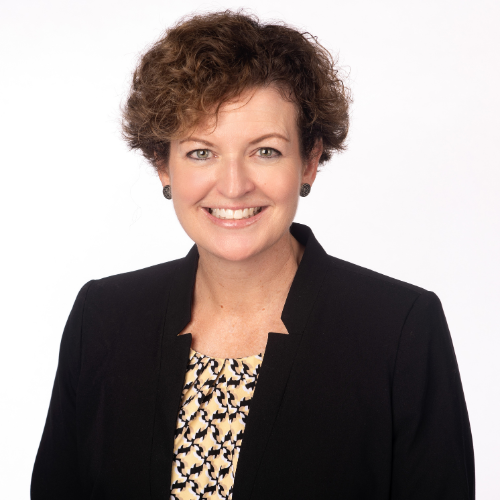 "Fostering empathy as an engineering skill is important for maintaining the technical excellence and service to society that should characterize engineers. It's where the entrepreneurial mindset connects: We need to be able to understand the user's story and the perspective of the people we're designing for. To help a person create value for society, empathy is foundational."
By listening to real-life stories, students learn how people deal with stressful situations. In Bell-Huff's 2018 KEEN Talk, "Empathy and the entrepreneurial mindset," we meet "Robert," a person with mental and physical disabilities who works assembling spray bottles. He is paid by the bottle, but he earns much less than his co-workers because he is only able to use his left hand.
Bell-Huff's students from her sophomore design class visited Robert's workplace to interview him and observe the assembly process. The students learned that in addition to his slower pace, the repetition was painful. After testing prototypes, the students soon delivered a simple, low cost but effective system that they knew would work for Robert: A gravity fed bottle dispenser and a motorized bottle grip that helped twist on the spray mechanism.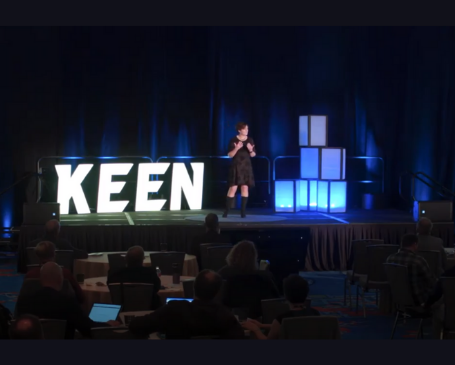 Robert was happy. His productivity and pay increased dramatically, and his work-related pain was eliminated. The students learned many lessons they will employ throughout their careers.
Understanding that all humans are fragile and have struggles helps students gain self-confidence and dispel feelings of impostor syndrome that may arise as they start their careers in a competitive world.
"I have loved seeing more of a focus on effective teaching. All of a sudden people are thinking about 'How do I teach well?' and 'How do I think about the perspective of the students?' And that's been a positive. It's been invigorating to see people rise to the challenge of creating a good experience for the students, despite everything."