Meet the Ambassadors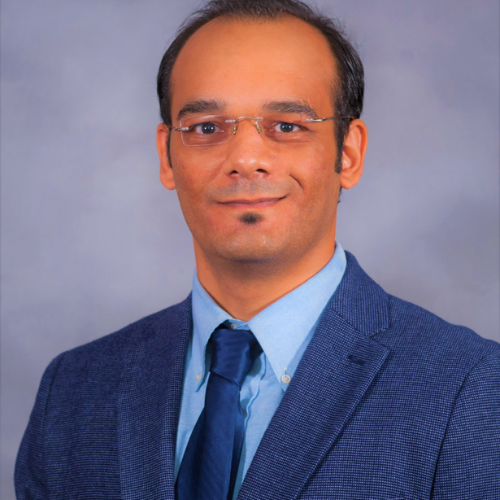 Amir Momenipour, Assistant Professor, Rose-Hulman Institute of Technology
Amir teaches engineering management at Rose-Hulman with specific interests in human factors engineering, cognitive engineering, work analysis and design and user experience research. He was named the Outstanding Graduate Student of the Year in the Information Systems Department at Morehead State University in 2014 and earned his Ph.D. from the University of Iowa in 2019, where he earned the Graduate and Professional Student Government Research Grant in 2018. Amir is collaborating with Nadiye Erdil and Sandy Furterer on the IISE webinar and IISE conference workshops.
Carmen Cioc, Associate Professor, The University of Toledo

Carmen is passionate about innovative engineering pedagogies, including PAL and PBL, and intertwining them with entrepreneurially minded learning. She is also passionate about renewable energy, pursuing a second Master of Science in Physics Professional in Photovoltaics at UT. She loves math, physics, engineering, and above all, sharing her professional experience with her students. Carmen is working with the North Central section of ASEE by introducing EM through faculty workshops at the regional conference.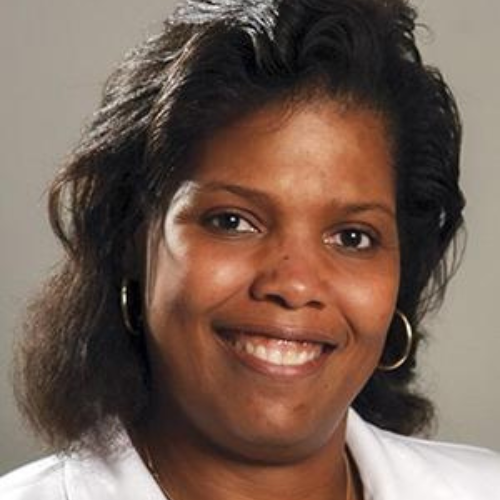 Jean Andino, Associate Professor, Arizona State University
Jean is passionate about teaching students, whether in a classroom setting or through mentorship in research activities. Her goal as a professor is to help to train and inspire the next generation of innovators. Jean is serving as an Ambassador to the Society for Hispanic Professional Engineers (SHPE), as well as connecting EM to the Louis Stokes Alliance Through Minority Participation.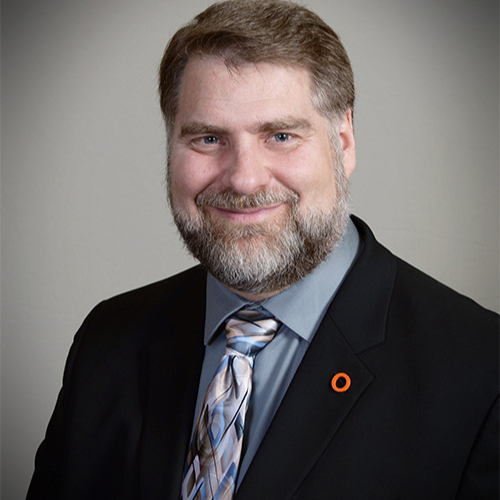 John Estell, Professor of Computer Engineering and Computer Science, Ohio Northern University
John believes that effective learning occurs when students are provided with active, hands-on experiences that tie real-world practice with theory. Much of his current research involves design education pedagogy. John is an ASEE Fellow, a senior member of IEEE, and winner of the inaugural ASEE Best Card Competition. Professional Societies: ASEE, ABET, ACM, PCP. He is targeting both ASEE and ABET in order to disseminate EM.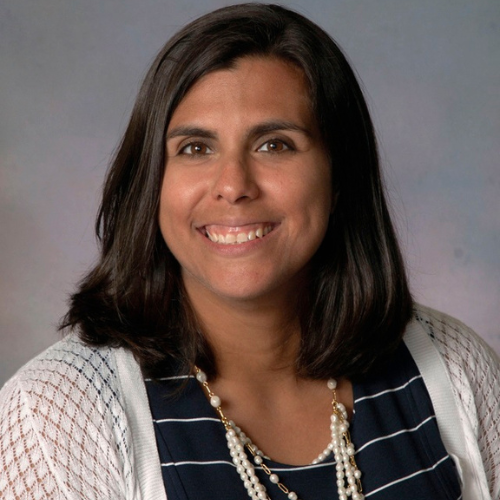 Katie Barillas, Instructor, Rowan University
Katie works to develop engaging materials for her students that not only concentrates on the technical aspects of their learning, but also takes into account the social implications of anything they design. Katie has also worked on curriculum development for the Next Generation Science Standards as well as assessment alignment for grades 6-12. Katie teaches the experiential engineering classes which students take during the first two years of the engineering curriculum at Rowan University. She is also the founding SHPE advisor at Rowan and serves as the advisor of NSBE at Rowan. Katie is serving as the Ambassador to the SHPE: Leading Hispanics in STEM.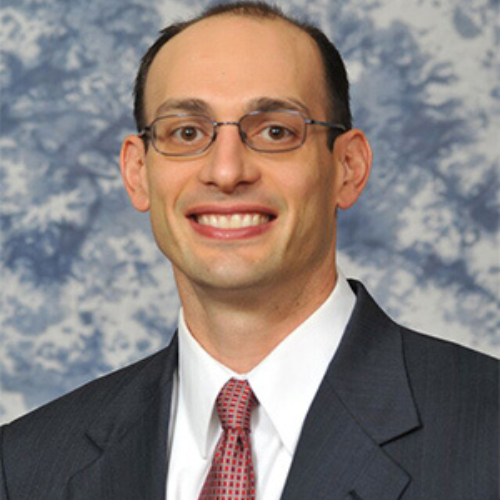 Matthew Liberatore, Professor, The University of Toledo
Matthew has published over 80 peer reviewed articles and presented numerous invited talks. His teaching interests include developing problems from YouTube videos, active learning, and interactive textbooks. His rheology laboratory specializes in techniques parallel with rheology, including high pressure, light scattering, high shear, and controlled humidity. Matt has focused on spreading the word about EM through his activities with AIChE, including leading an EM-focused workshop at the AIChE Summer School (for early career engineering faculty) and promoting EM in the AIChE society magazine.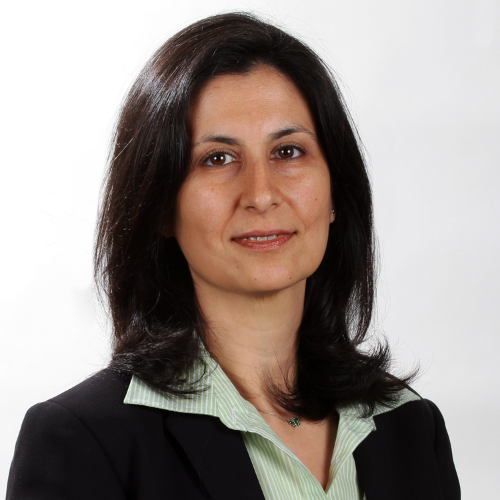 Nadiye Erdil, Associate Professor, University of New Haven
Nadiye serves as the program coordinator for the BS industrial and systems engineering. Prior to joining academia, she worked as an engineer in sheet metal manufacturing and pipe fabrication industry for five years. Professional Societies: IISE, ASEE. Nadiye has been promoting EM with IISE through a webinar, conference workshops, and an article in the IISE magazine. In that article, co-authored with Sandy Futurer (also an Ambassador), they showed the relevance of EM to educating students for careers in industrial and systems engineering.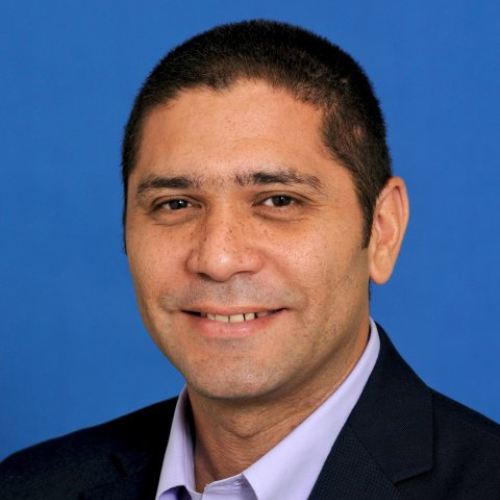 Orlando Ayala, Associate Professor, Old Dominion University
Orlando is an experienced educator in thermo-fluids and has worked with consulting companies. His research focuses on turbulent flows, particle transport, and numerical modeling. Orlando is also committed to engineering education research and integrates EM activities into his courses. He is an active member of professional organizations such as ASEE and ASME, where he has held various leadership positions such as ET Chair for the CEIC Conference and Chair of the MET Leadership Council (which involves organizing the ASME MEEd summit). Orlando seeks to promote the ideas of EM through all his engagements.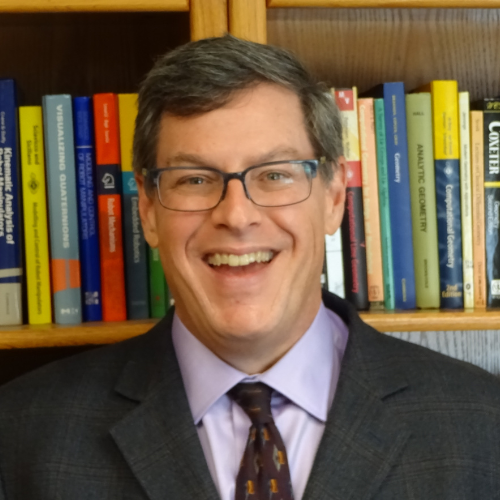 Pierre Larochelle, Professor & Department Head, South Dakota Mines
Pierre's research interests are centered on the study of open and closed spatial kinematic chains. Specific areas of interest currently being investigated include autonomous walking machines, mobile robots, and synthesis and analysis of spatial mechanisms for rigid body guidance, to name only a few. In addition, he is an expert in creativity & innovation within the engineering design process. Pierre is connecting EM to ASME through the ASME Mechanical Engineering Department Heads Committee and at their annual meeting, the ASME Mechanical Engineering Education Summit (MEED).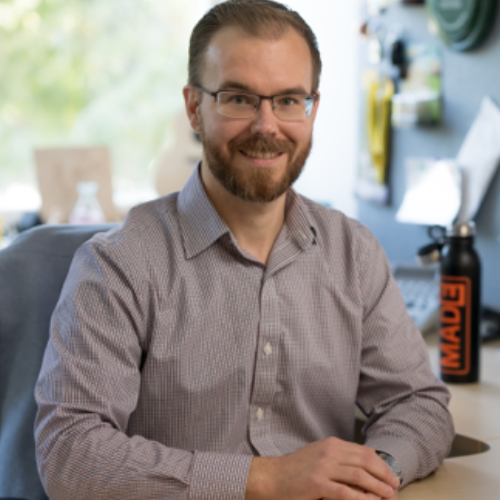 Robert Nagel, Associate Professor, James Madison University
Robert is a proponent of experiential and hands-on learning coordinating and teaching the sophomore design experience where students design human-powered vehicles for community members with disabilities. Robert teaches the Innovation Exchange: A course that injects students into the culture of the Silicon Valley to meet innovators, entrepreneurs, and investors. Professional Societies: SAE, ASEE, ASME.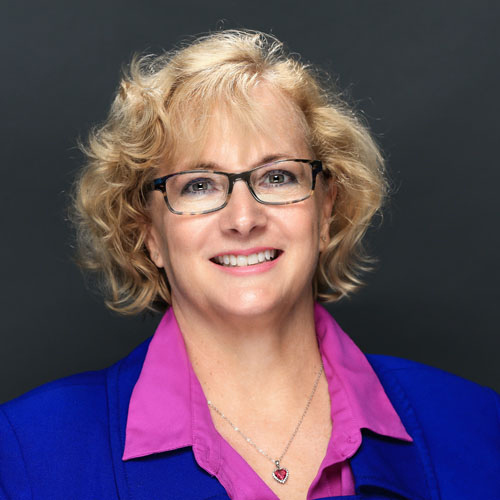 Sandy Furterer, Associate Professor, The Ohio State University
Sandy has over 25 years of experience in business process and quality improvements with multiple service industries, including healthcare, retail, consulting, information systems, and financial services. She is an ASQ Certified Six Sigma Black Belt, a Certified Quality Engineer, an ASQ fellow, and a certified Master Black Belt. Sandy collaborated with Nadiye Erdil and Amir Momenipous on the IISE webinar and on IISE conference workshops.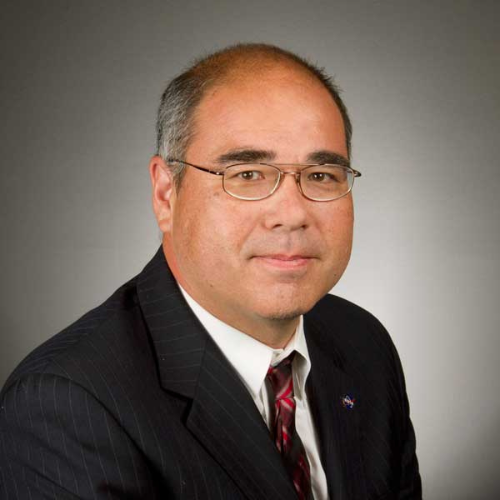 Timothy Takahashi, Professor of Practice, Arizona State University
Timothy teaches aircraft performance, aerodynamics, aerospace structures & materials, as well as coordinating senior undergraduate capstone projects in fixed wing aircraft design. Prior to joining ASU, he worked at NASA/Ames, Lockheed Martin, Raytheon, and Northrop Grumman. Timothy is an associate fellow of AIAA, a member of the Multi-Disciplinary-Optimization and Aircraft Design Technical Committees, and a prolific author and co-author of AIAA conference papers. Tim is connecting EM to AIAA through conference sessions and an article for the AIAA magazine that connects EM to preparing students for working in the aviation industry.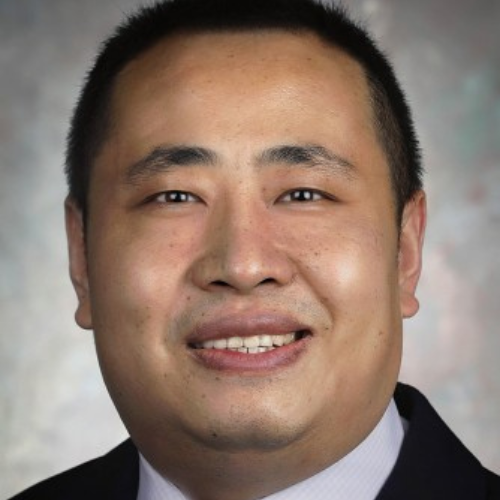 Wujie Zhang, Associate Professor, Milwaukee School of Engineering
Wujie truly believes the focus should be on each individual student: Strengthening the student experience through interaction, encouragement, and engagement. He has been an eager participant in various engineering education workshops and programs. Wujie was recently named "20 under 40" by ASEE's Prism magazine. Professional Societies: ACS, ASEE, AIChE, BMES, ASABE.