Senior Lecturer Amy Trowbridge thinks big.
From school size to technical challenges, she does not shy away. At Arizona State University (ASU), with its student engineering population of over 23,000, she has been the Director of ASU's National Academy of Engineering Grand Challenges Scholars Program (GCSP) since 2014.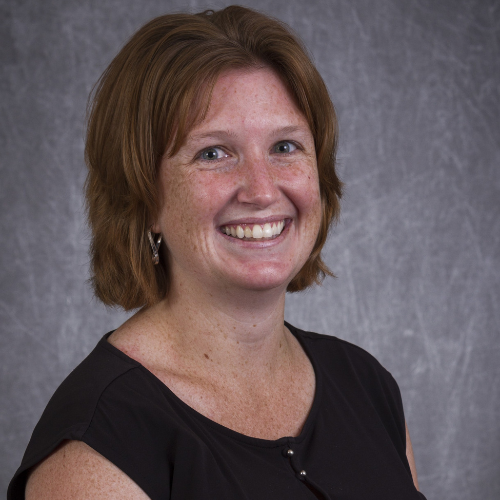 "I am honored to be selected as the Rising Star among the excellent faculty who make up the KEEN network," Trowbridge says. "I am grateful to receive this recognition for the work that I have been doing to encourage entrepreneurial mindset (EM) development in students at ASU and beyond through efforts with first-year engineering courses and the NAE (National Academy of Engineering) Grand Challenge Scholars Program."
Through a committee of worldwide experts, the NAE has identified fourteen challenges that are global in scale and difficult to accomplish. For example, the challenges include making solar energy economical, and providing access to clean water for everyone. Amy embraces the challenges and inspires her students to creatively approach possible solutions.
"GCSP is preparing engineers who identify opportunities and utilize a broad skill set and perspective to develop solutions to societal problems that help people and improve lives," Amy says.
"Students need to have an entrepreneurial mindset in order to identify those opportunities and make connections between culture, policy and other societal factors to develop solutions that create real value for society. Once I recognized this synergy, I found ways to further enhance entrepreneurial mindset development in my GCSP students."

When ASU became involved with KEEN and its mission of graduating engineers with both a technical skillset and an EM, Amy was elated knowing it aligned with her own approach to teaching. To her, project-based EM is a way to focus students on the important, practical part of engineering: creating a solution that is not only technically sound, but also generates value for individuals, institutions and society.
As a big thinker, Amy doesn't keep all she's learned to herself and her home institution. She actively shares her successful strategies; at KEEN National Conferences, NAE GCSP Annual Meetings, and ASEE Annual Conferences. Many of Amy's teaching methods and materials are published as several very detailed and useful Engineering Unleashed cards for faculty to immediately adapt into their classes.
While working with KEEN, Amy also noticed a potential connection between the KEEN network and the national GCSP program, which led to the formation of the KEEN GCSP group that has broadened participation and the impact of both programs.
In addition to classroom exercises, Amy has published detailed material on entire courses and workshops related to the Grand Challenges. This extensive material can be used to train faculty and inspire students to create their own GCSP designs, proposals and classroom exercises.
All of the instructional materials Amy and colleagues in her GCSP program published on Engineering Unleashed are freely available for download and personalization. The materials are classroom tested, will help infuse students with the EM, and will save instructors weeks of intensive work.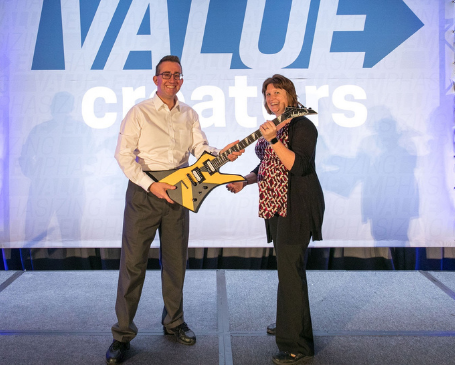 "The thing I've been most proud of is how I've been able to impact students. If they were impacted by an experience I was able to provide to them, to help them to grow, to help them to develop, help them to reach goals – that's what I care about. If they talk about how they attended a summer program, met students from other institutions, developed an EM, were excited about starting their own business, or helped think differently about solving a grand challenge – it is the students' accomplishments, not mine, that make me proud."
Trowbridge also uses EM to improve her own teaching methods and to learn how to better serve her students. Drawing from the KEEN Integrating Curriculum with Entrepreneurial Mindset workshop she attended, Trowbridge brought the concept to ASU as a new type of faculty workshop. She continually assesses her teaching approach, considering her stakeholders and drawing from her own experiences to develop valuable content, activities and lessons for students. This has allowed her to take a deeper look into how her classroom strategies can meet student needs.
"I plan to continue to help students to develop the interdisciplinary EM they need to work on challenges society faces today and create real value for people," she says. "I'd like to provide opportunities that will enable students to explore, learn and continue their development as engineers within and outside the classroom."